Update: iOS 11 has officially been announced by Apple CEO Tim Cook, who said it's being "turned up to 11" on the iPhone and iPad.
He's right. The biggest iOS 11 news today is for iPad, as it's now becoming a true laptop replacement with a real dock, just like a Mac computer. That's big – almost as big as Apple's HomePod speaker announcement.
Read More:

 Apple WWDC 2017 
The iOS 11 home screen dock also appears in the multitasking menu, which is now laid out in a grid. Better yet, Drag and Drop is a new iOS 11 feature.
You can drop everything across the multitasking splitscreen, from pictures to hyperlinks. Thanks to iOS 11, iPad is finally becoming different from the iPhone.
In fact, this is something that no Android tablet can do. Still no word on which iPads will be compatible with the new iOS 11 dock update.
iOS 11 release date
Now that all of the iOS 11 news is out there – and before we get to the rest of the changes – let's stop to tell you when the iOS 11 release date happens.
iOS 11 will launch this autumn, according to Apple at its WWDC keynote today. You should be able to download the iOS 11 beta starting today.
You can also expect an iOS 11 public beta In July. Apple hasn't announced that just yet, but we're expecting that news very soon.
iOS 11 features hint at iPhone 8 AR
The other big iOS 11 news out of the Apple WWDC keynote is that Apple is going into augmented reality with the developer-focused Apple ARKit.
What does that mean for you? Overnight, Apple became the largest AR platform in the world, having so many iPhone and iPad devices out there. At least, it will be that way when iOS 11 launches to the greater public.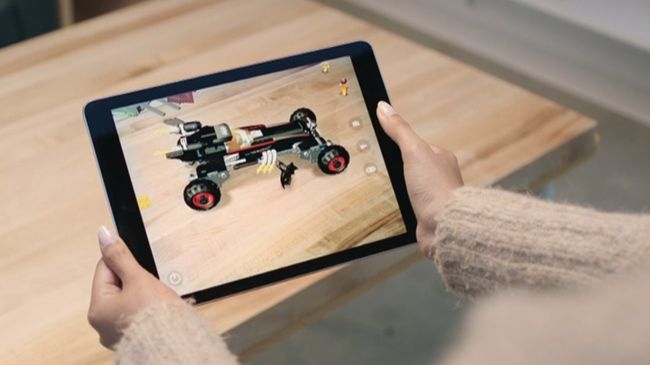 Apple ARKit is only launching to app makers, but we fully expect it to hint at forthcoming iPhone 8 features three months from now. Get ready for a futuristic life in augmented reality.
What is Apple ARKit on iOS 11? You can place virtual objects into the real world using your iPhone or iPad and its camera. It's sort of like a really advanced version of Pokemon Go.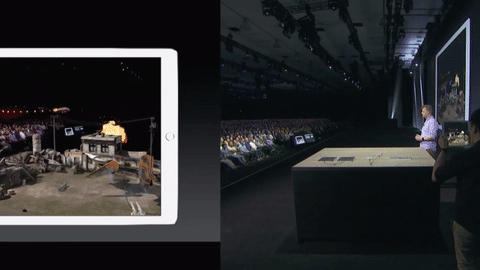 In fact, Pokemon was one of several AR demos Apple showed off. It also showed off a way more advanced Wingnut AR outpost battle. You'll be able to play it later this year from the App Store.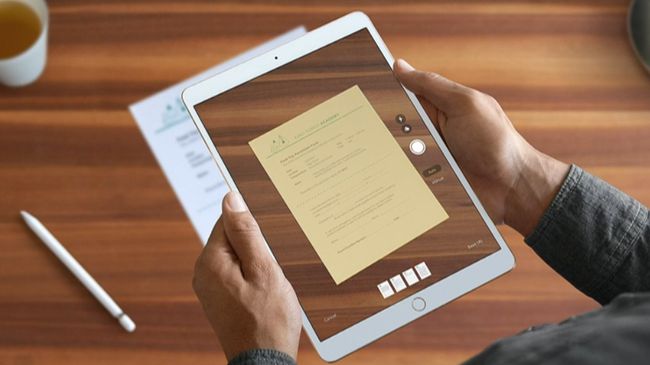 You can also use the new AR functionality for advanced scanning purposes. It's not all fun and games. Considering this is a developer kit, the possibilities have yet to be realized.
iMessages won't take up your storage anymore
Apple is using iOS 11 to tackle a big storage problem for a lot of users – your iMessages are taking up way too much 'Other' space. You know, in yellow.
Well, you'll soon be able to back up all of your iMessages to iCloud as they get archived to Apple's secure internet servers. That's a big relief.
Additionally, you'll have an easier time sorting through stickers, according to Apple.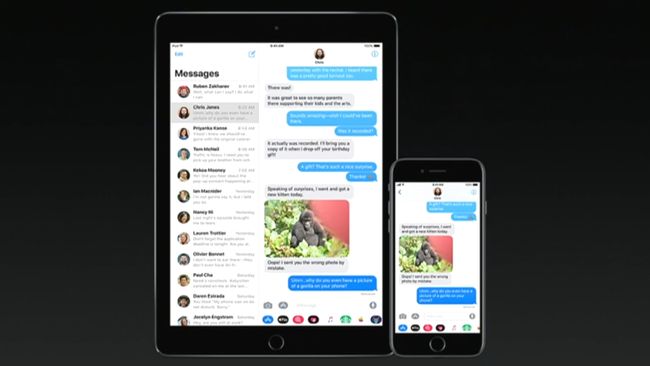 As expected, Apple Pay is expanding to get person-to-person payment features. This is a big play on what Venmo and PayPal can do now.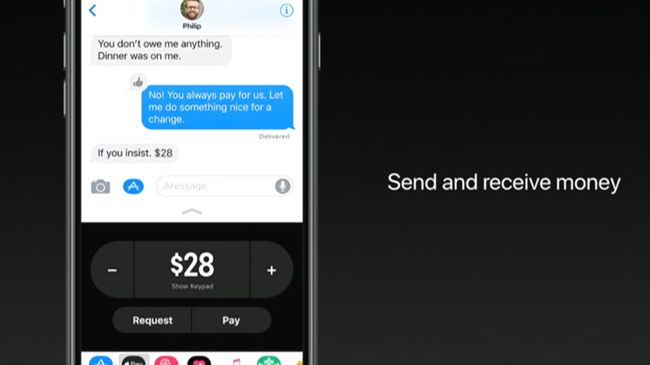 Apple Pay payments use Touch ID for authentication and iMessages to send between friend or other contacts who owe you money.
Siri has been used on 375 million devices, and is in more languages and more countries than any other personal assistant.
iOS 11 uses deep learning to improve Siri's voice dramatically and has more detailed visual menus when you ask questions.
Need a quick translation? Siri on iOS 11 will speak to you in other languages. So if you want to order an authentic dish in Chinese, just have Siri say it for you.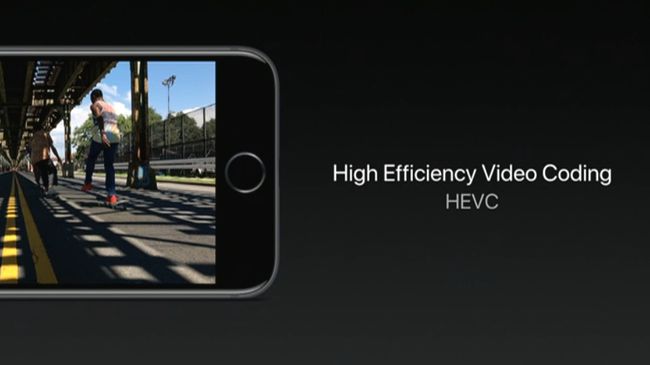 Apple is changing the way we store videos and photos with new standards that won't take up nearly as much storage.
iOS 11 redesigns the Control Center with an all-in-one look that's going to put every quick control at your fingertips. No need to swipe through three panes to control your music.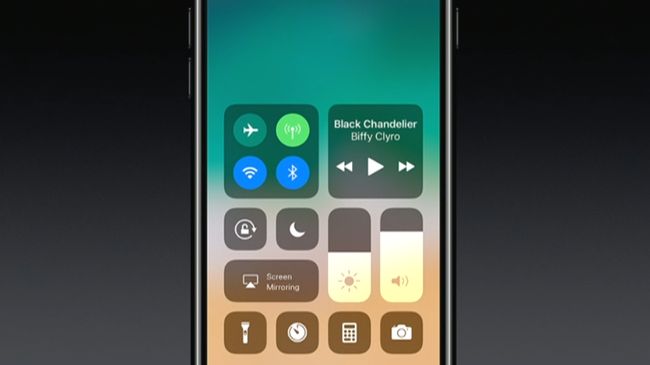 iOS 11 is changing the way we access old alerts with a lockscreen that lets users swipe down to see every alert.
Live Photos can now do seamless loops. The example shown was someone blowing a bubble from bubble gum. You can also slow down Live Photos to capture the moment you want from the photo, just in case your eyes closed. This is like an advanced Burst mode – but it happens on every Live Photo shot.
Want to capture photos with long exposures? Well, Apple wants to make it simple in the iOS 11 camera app by adding a long exposure mode. That usually takes a lot of settings configuration on a DSLR.
Maps is getting smarter, with detailed floor plans of malls, an idea that is meant to help you navigate indoor locations. It can even let you scale floors in the app. On the streets, it's getting lane guidance and speed limits – finally.
iOS 11 will give you an option to Do Not Disturb While Driving, a new feature to suggest (and probably pester you) into not checking your notifications while behind the wheel. Thankfully, you can tell the device you're not driving in case you're a passenger.
iOS 11 multi-room audio and Apple Music
Apple is expanding its already leading presence in Smart Home control. Apple Home will let you control speakers and give you configure multi room audio.
Apple Music is getting equally exciting changes. You'll be able to amass better playlists by consulting with your friends – without ever having to ask them. You can see a new feed to get ideas on what else is out there to listen to.
New App Store
Apple is redesigning the App Store in iOS 11 to make downloading new apps more enticing, with a new Today menu. Ever day this submenu will change and it looks like the Apple Music menus with lots of white space.
Even more important, it'll tell stories, and give you background on why specific apps are picked. Don't worry as every app will still have a product page. As WWDC is a developers conference, this got a lot of applause.