2016 wrapped up as one of the most successful year in technology advancement (if not the most), which has now increased the burden on 2017 to perform even better. With annual exhibitions and tech fairs like The Futurists, The Luminaries, Robo-Human Relations, and their likes wowing masses in large numbers and promising to deliver even bigger and better in the coming years; it's only a matter of time until technology takes over every human activity. Well, as if it hasn't taken over already? We list down some of the hottest tech products and trends of 2017 that are available from grabs on a small budget:
The Samsung Galaxy S8 and S8+
Hailed as the most sophisticated phone every built by Samsung, the S8 and S8+ phones are attracting the human antenna at an alarmingly fast rate. The S8 series have taken the focus away from the Apple iOS phones, at least for now. With features like the Iris scanner, infinity display, facial recognition and Ultra low light performance, the S8 phones should be on your list if you are looking to make a long term smart phone choice. You can also find a list of other smart phones on budget to put your hands on with Currys vouchers.
The Da Vinci 3D Mini Printer
If you haven't yet amazed yourself with the beauty of 3D printing and are bored of queuing up in long 2D printing lines, then the Da Vinci 3D Mini Printer is something you need to put your hands-on ASAP. It has a single button feature for print design and an array of multi-colored LEDs to notify you of the stage of printing it is locked into. What's even better? It connects wirelessly to your home or office network to give you a never-seen-before 3D printing experience.
Bose QuietComfort 35 Wireless Headphones
The best from Bose just got wireless! Priding itself as one of the most innovative manufacturers of music and sound systems, Bose has launched its QuietComfort 35 edition with an unrivalled noise cancellation feature. With a generous battery life of 20 hours in wireless and 40 hours in the wireless mode, this series of headphones must be your top choice to partner your smart phones, laptops and tablets. It has a noise rejection strength which enables you to make peaceful calls even in the windiest of climates!
Dell XPS 13
Listed by Techradar Magazine as the top in their list of the best laptops to be launched in 2017, this model squeezes a 13.3-inch screen into an 11-inch frame, something that is slowly being incorporated in Dell's rivals. With cores ranging from i3 to i7 and RAM sizes from 4 GB upto 16 GB, the Dell XPS 13 could turn out to be one of the best sellers in 2017 and beyond.
Antler Titus Cabin Smart Suitcase
Planning to travel on a long-haul flight? Well, we know the struggle of finding an electrical port to charge your smart phones, tablets or cameras on long journeys. But how about juicing up your devices from the back of your cabin baggage? You heard that right! Antler's latest smart suitcase provides you with a USB charging port along with a spacious 45-liter hard-shelled case! How is that for travel innovation?
Samsung Q9F QLED TV
Samsung's latest launch in its home entertainment field is the Q95 QLED. Tagged as the brightest TV ever built, the Q95 is uniquely qualified to unlock the full potential of HDR function and promises to give you a life-like home theatre experience. It implements the quantum dots feature coupled with local dimming and direct LED lighting to leave its viewers spell bound, to say the least. Quantum technology on TV sets? Samsung says, WHY NOT?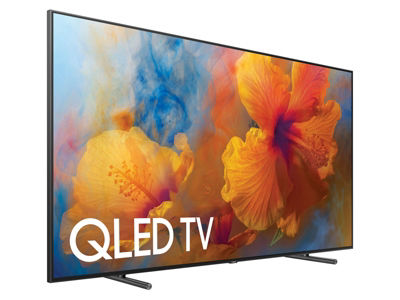 Logitech G900 Professional Mouse
The company has already made enough in-roads to become one of the best computer peripheral systems supplier. And with the G900 Professional Grade mouse, it has taken the competition to an unmatched level. Trusted by eSport Gamers, this model brings to you a wired and wireless grade with an ultra-fast and lag-free gaming experience. Its pivot button design ensures accurate and reliable click performance. With an adjustable DPI range and filtering, it gives you a response time at nanoseconds level.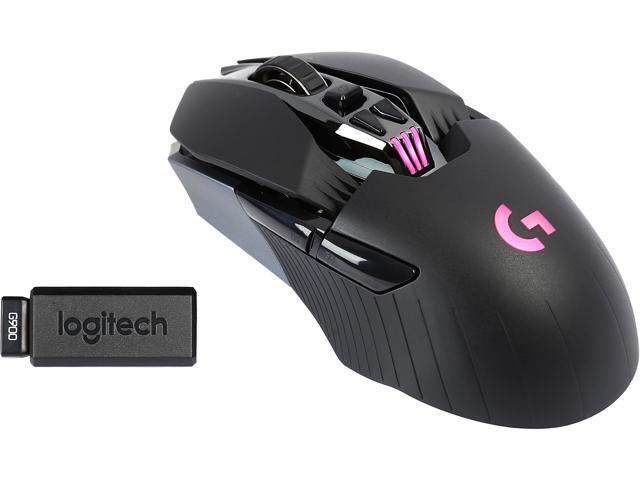 iPhone 8
The gossip bazar is hot with this topic and looks like Apple is eyeing to redesign its flagship iPhone with a plethora of advanced features which were never seen before. Seems like the yet-to-be-launched iPhone 8 will bedazzle its users with an edge-to-edge high performance and super strong OLED display, taking off the conventional home button from its place. With wireless charging and a vertically placed back camera, the new iPhone 8 looks to be robust in its design. More can be said only after its official launch.
Sony PlayStation Pro 4
We would never disappoint our readers from a gaming background, would we? The latest in the PlayStation series is the Pro 4 that has heightened the HD gaming field to an astounding level. Compatible with every PS4 game, the latest model allows its users to stream and auto-upscale to 4k. In addition, it's definitely faster than any PlayStation that was ever built.
Canon EOS 5D Mark IV
If you are planning to invest in a high-end DSLR camera, then the Mark IV from Canon can be considered as the best all-rounder of 2017. It has a superior auto-focus, high resolution LCD touch screen, 4k video mode and a superior auto-focus functionality. Compatible with the traditional extendable lenses, the Mark IV is set to be a hot seller in the coming years.